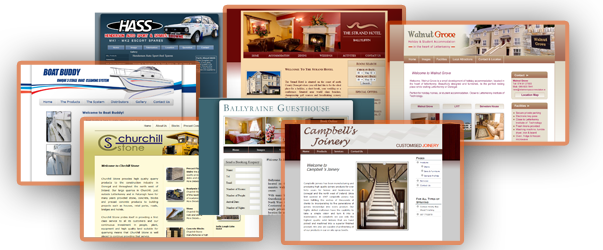 Digital Door specialises in providing a professional and quality website development and website design service to businesses in Letterkenny, County Donegal and throughout Ireland.
Why Digital Door ?

Your project is managed from preparation stage to planning, design, development and deployment
We include Search Engine Optimisation(SEO) as standard in all new website projects.
We provide experience, responsiveness and attention to detail.
Our aim is to exceed your expectations
Content Management
Your new website will have an intuitive user interface that will allow you to update, edit and add your own content. This well help keep your website fresh and relative.
Search Engine Optimisation (SEO)
Your new website will be optimised for search engines and as you add new content you will have the tools to make it even more search engine friendly.
E Commerce
We can create a website for your business that allows you to sell your products in real time and receive payment instantly. We can advise in all aspects of this including the best payment types, photography, product descriptions etc.
Hotel Websites
We provide specialised hotel websites that allow hotels to sell their rooms on line and receive a booking confirmation instantly. Managers  can have complete control over the rooms and packages that are available. The content management system provides control over all aspects of the hotels online presence.
Website Redesign
Do you have a website that needs a bit of modernisation. Digital Door can change and modernise any website, change the design, add features and make it search engine friendly.
Contact us for a no obligation discussion to help get your project started!